ART CLUB 
OBJECTIVES:
Art Club offers students with interest in visual arts a safe space to come together and hone their artistic talent through meaningful art experiences. Student-artists get to explore new art techniques, expand their knowledge in art and cultivate their spirit of creativity, innovation, and experimentation through art. Art Club also creates opportunities to enhance connections to the arts between our students and the community at large.
TEACHERS-IN-CHARGE: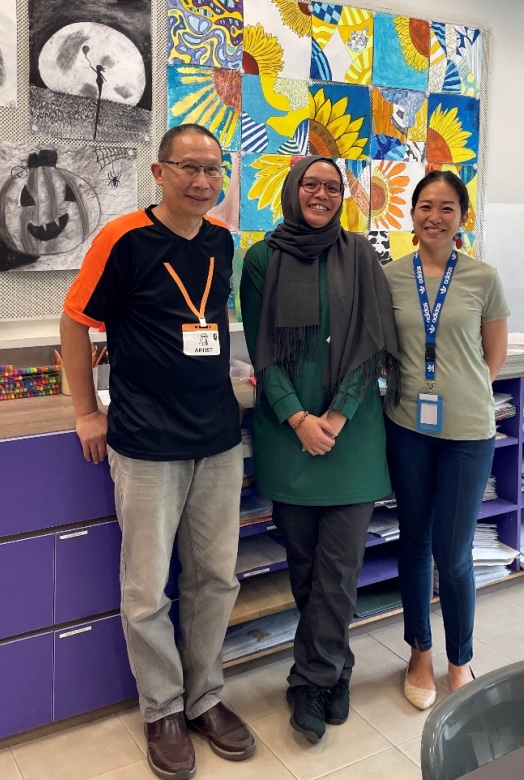 From L to R: 
Mr David Heng
Ms Syikin
Ms Theresa Ng
STUDENT LEADERS: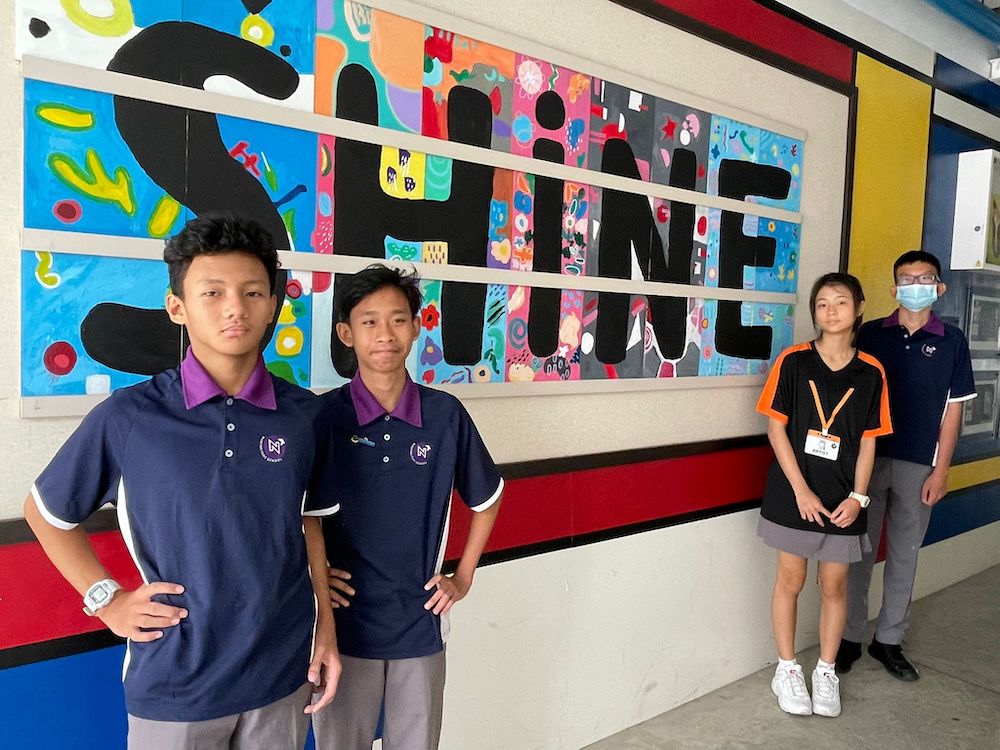 From L to R:
Shamsul Adzhar Bin Sariffudin (3FS1)
Muhammad Aidil Bin Rahmat (3FS1)
Seah Hui Xuan (3CS1)
Ong Yee Shing Derek (3FS2)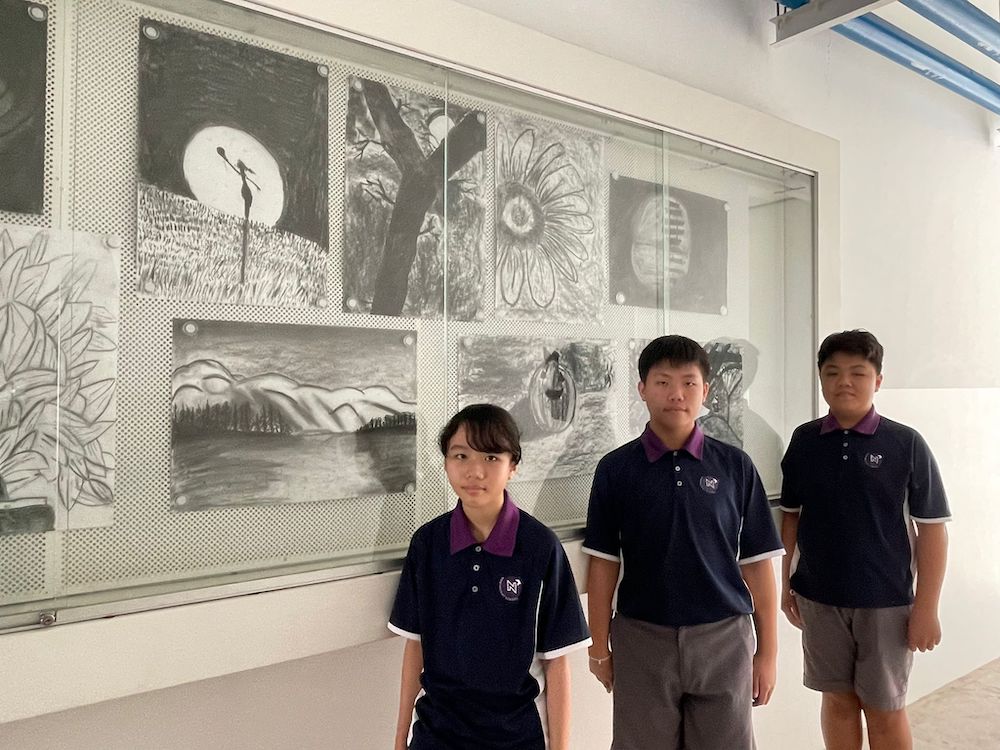 From L to R:
Bong Jia Ying Kimberlyn (2T3)
Zavier Yam Jiale (2T7)
Hong Shan Wu (2T6)
VENUE:
Art Room 2
TIMING:
Thursday, 3 p.m. – 5 p.m.
Highlights/Achievements
Shell; Kallang Polyclinic; Live On Design Competition 2022
PARTNERS AND ACTIVITIES:
School Community Projects; Artworks for Outram Community Hospital; Live On 2023 Design Competition; Learning Journeys to various galleries & exhibitions
CCA PROGRAMME FOR THE YEAR:
Experiencing different art techniques through workshops, learning journeys to galleries / exhibitions, guest artists talks, and self-exploration through use of different art mediums.
VIA ACTIVITIES:
School Community Projects; Artworks for Outram Community Hospital
NLS Art Club CCA microsite:
https://sites.google.com/moe.edu.sg/nlsartclubcca/home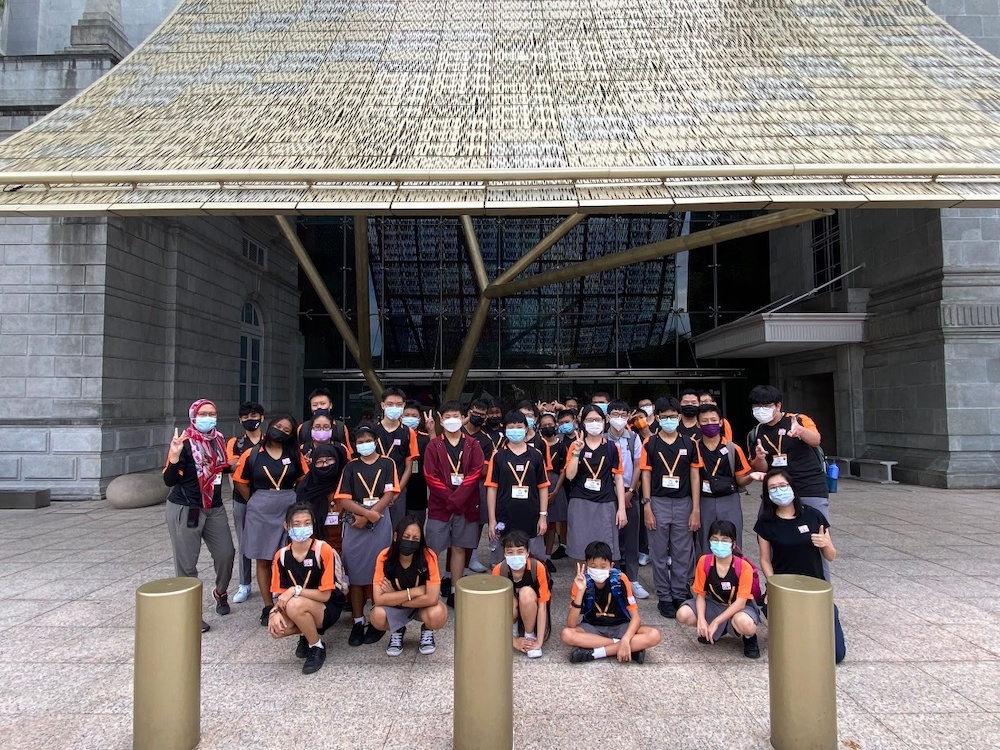 Learning Journey to National Gallery Singapore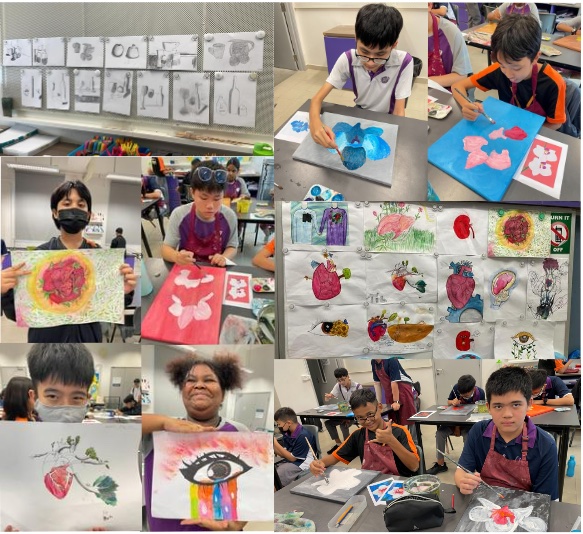 Art Club Sessions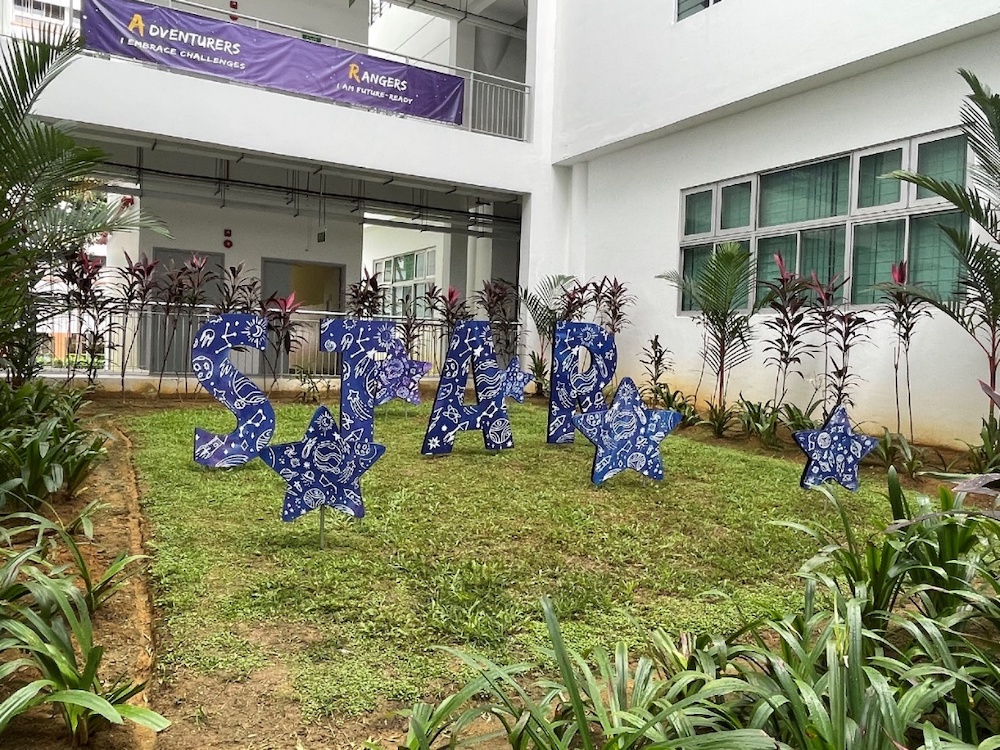 VIA in NorthLight School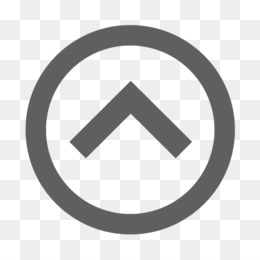 Back to Top