AESTHETICS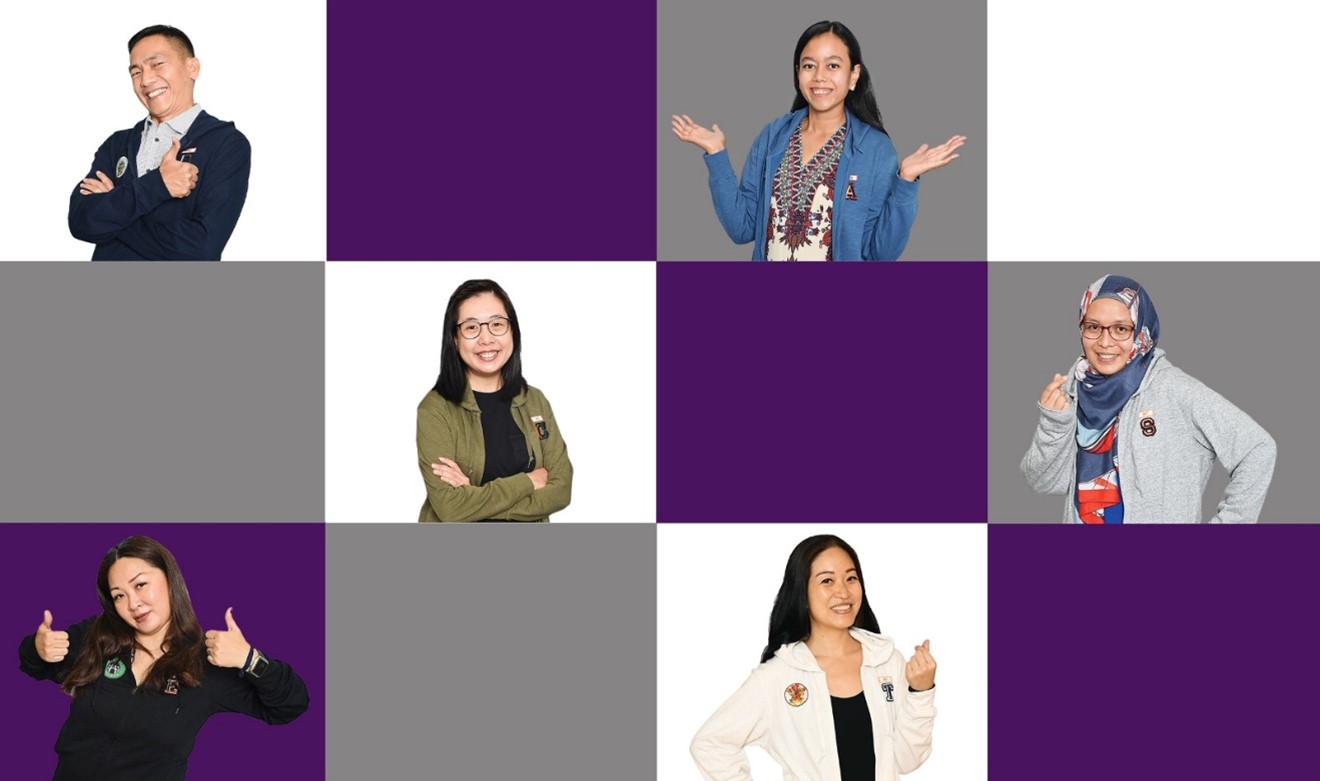 Syllabus Framework for Arts Appreciation Programme
Aesthetics Vision – Students to discover their talents and strengths, become thinking, creative individuals who contributes to the community.
The Aesthetics Development Framework guides the holistic development of our students through the Visual and Performing Arts instructional programme and co-curriculum. It consist of pedagogical approaches for skills and character education to develop the desired learner outcomes.
The framework objectives are for every student to be able to Create, Present, Appreciate and Respond in the arts. Through the opportunities provided, students develop knowledge and skills, and a lifelong passion for the arts and build character.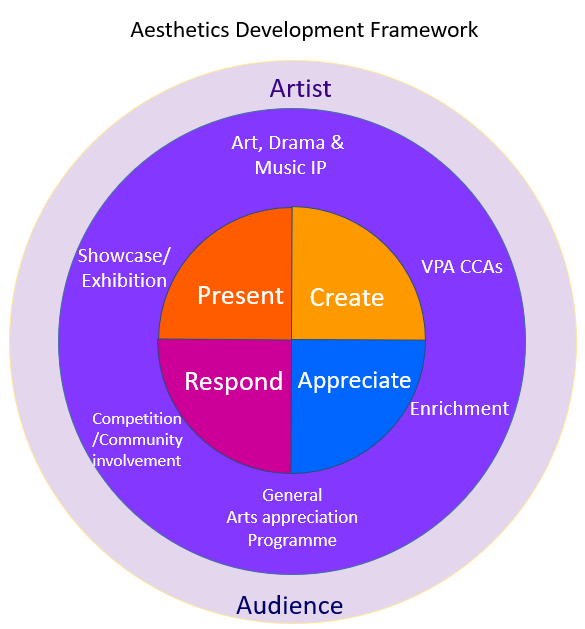 Key attributes of the desired learner outcomes
|   |   |
| --- | --- |
| Attributes | Desired outcomes |
| Creating | Students generate ideas, explore and experiment with the art form and express themselves creatively |
| Presenting | Students demonstrate and showcase their skills confidently in the art form to a variety of audiences |
| Appreciating | Students cultivate understanding and appreciation of the value of the arts and the various art forms |
| Responding | Students think critically about art works and express their views with respect |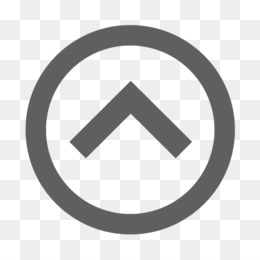 Back to Top